Motivators Certification & Training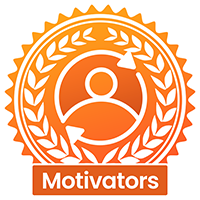 Just as the DISC assessment predicts "how" someone will behave, the Motivators assessment explains "why". This program will substantially enhance your knowledge of the Motivators framework through curriculum to kick-start your understanding and help guide your implementation of this remarkable assessment tool.
You will learn the about the 7 dimensions of motivation (Aesthetic, Economic, Individualistic, Political, Altruistic, Regulatory, Theoretical) through a 10-hour course of directed self-study and one-on-one tutelage (via telephone, Skype and Zoom) with your certification trainer. Through the training, you'll receive guided instruction with resources to support you, along with the opportunity to practice your knowledge and receive immediate feedback.


What does each enrollee receive?
The 10-hour authoritative program is designed to increase your practical understanding and professional application of the Motivators assessment
Our Coach Mentor program provides you with ongoing, situational support — even after you've completed your certification training.
Receive your own Motivators assessment & report debrief ($150 value) by your Coach Mentor.
Motivators Trainer Materials (including the Motivators Debrief Guide and Motivators PowerPoint presentation) that you can use in your own coaching/training business.
You are added to our online International Directory of Certified Practitioners.
PDF Certificate of Completion (upon course completion.)
JPEG Badge of Certification for your website, email signature and misc digital marketing (upon course completion.)
Consultant Admin Account (CAA) if you don't have one already.
SILVER LEVEL pricing. Receive discounted SILVER LEVEL pricing with the purchase of this (or any assessment certification). You will receive this pricing discount for the entire assessment catalog.
10 DISC assessments that you can immediately use or re-sell to offset your certification investment.

Course Summary (10 hours)
What are Motivators?
The Seven Dimensions of Motivation
Norms & Intensities, Conflicts and Agreements
Graph Reading
'How-to' debrief a Motivators Report


Continuing Education Units (CEUs)
SHRM: 10 Credits
HRCI: 7 Credits
ATD: 10 Credits
ICF: 7.5 Core and 9.25 RD
Price: Get A Free Quote!
Contact our team now for a wholesale certification quote.
Motivators (Sample Report)