DISC + Motivators Combined Certification & Training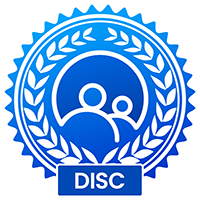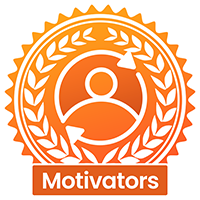 The DISC + Motivators Combined Certification does more than just put you through the individual DISC and Motivators Certification programs. By getting certified in both assessments simultaneously, you will come away with a much stronger understanding of how these two assessments work in unison. Your Coach Mentor will spend extra time exploring these concepts with you, ensuring you're able to introduce a much more nuanced analysis to your clients' report debriefs and workshops. Additionally, purchasing the DISC + Motivators Combined Certification will save you approximately 20% (versus purchasing these two assessments separately). SAVE more and LEARN more!
This Certification/Training process empowers trainers and consultants to:
Learn the Behavioral and Values models.
Understand the "me-me" and "you-me" conflicts associated with both behavior and drivers.
Learn debriefing techniques that separate you from other consultants.
Learn how to "cross-read" behaviors and values.
Understand the 8 emotional frameworks associated with behavior.
Learn how to read between the lines of behavior & values.
Learn the value of conflicts and how they relate to human behavior.
Understand the subtle nuances missed by many DISC readers.
How to charge high dollar for your debrief.
How to incorporate speaking and writing into your consulting business.


What does each enrollee receive?
An authoritative, multi-media DISC + Motivators Combined certification program, developed by Dr. Tony Alessandra, that incorporates hands-on training, private academic study and one-on- one tutelage (via phone, Zoom or Skype) with our senior certification trainer.
Our Coach Mentor program provides you with ongoing, situational consultations and support with your trainer — even after you've completed your certification training.
Receive your personal DISC + Motivators Combined report debrief from our senior certification trainer ($300 value).
You are added to our online International Directory of Certified Practitioners.
PDF Certificates of Completion signed by Dr. Tony Alessandra (upon course completion).
JPEG Badges of Certification for your website, email signature and misc digital marketing (upon course completion).
Access to the DISC and Motivators Certified Trainer Materials Folders. In addition to the "DISC Trainer Materials" and "Motivators Trainer Materials" folders on your account's home screen, you will also receive access to a second set of private folders with advanced multi- media trainer materials reserved for only our certified assessment professionals.
SILVER LEVEL pricing. Receive discounted SILVER LEVEL pricing with the purchase of this (or any assessment certification). You will receive this pricing discount for the entire assessment catalog.
10 DISC and 10 Motivators assessments that you can immediately use or re-sell to offset your certification investment.

Course Summary (20-hours)
Take the online DISC and Motivators assessments
Receive your own personal DISC and Motivators report debriefs from your Coach Mentor
Complete the 10-part DISC Virtual Training Program
Complete all phases of the DISC Communications Coach training
DISC assessment history
What are Motivators?
Graph Reading
Norms & Intensities, Conflicts and Agreements
Review & study online DISC and Motivators trainer materials
Final Oral Evaluation with your Coach Mentor


Continuing Education Units (CEUs)
SHRM: 22 Credits
HRCI: 17 Credits
ATD: 22 Credits
ICF: 14.13 Core and 22.31 RD
Price: Get A Free Quote!
Contact our team now for a wholesale certification quote.
DISC Self & Motivators (Sample Report)
DISC Sales & Motivators (Sample Report)
DISC Leadership & Motivators (Sample Report)
DISC Coaching & Motivators (Sample Report)
DISC Service & Motivators (Sample Report)